Hotel with half board
Culinary thrills from the breakfast to the end of the day
Half board at Hotel Madeleine
Rich and varied buffet breakfast with an organic corner, tea bar, fresh juices and prosecco
Invigorating skiers' snack in the afternoon
Exquisite 5-course evening meal
Salad and cheese from the buffet
Weekly culinary theme evenings
On request: vegetarian, lactose- and gluten-free dishes
A pleasant end to an evening at the hotel bar
Courteous service & excellent cuisine
A great way to start the day
Dining times in your half-board hotel:
Breakfast 08:00 – 10:00 (Saturdays from 07:00)
Skiers' snack 15:30 – 17.00 (Tuesdays until 19:30)
Dinner 18:30 to 20:00 (except Tuesdays)
Hotel bar 14:00 – 23:00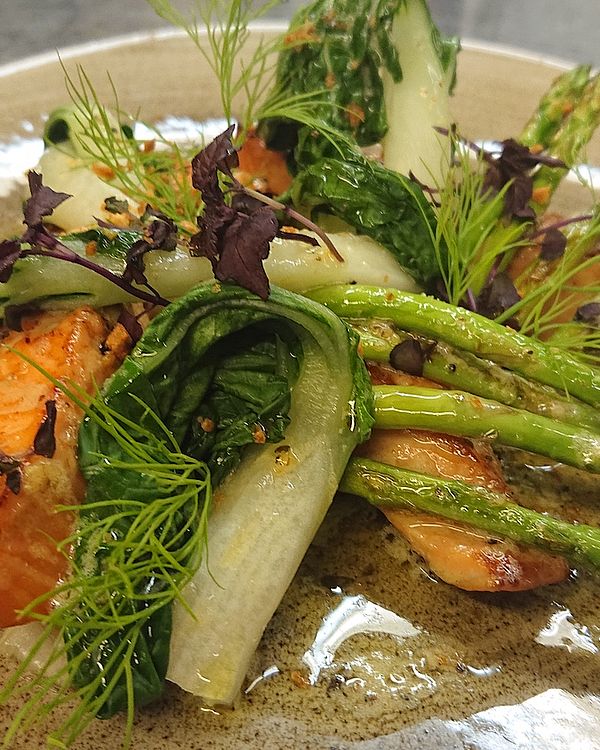 A great way to start the day
Start the day with a hearty breakfast. Your half board hotel package ensures you'll find everything your heart desires in the morning at a rich and varied buffet breakfast. Whether sweet, savoury, healthy or hearty, there is something for everyone at the buffet. Start the day with a sparkle! Enjoy a glass of prosecco or a freshly-squeezed vitamin-packed glass of juice. Once you're powered up it's time to start a fantastic day of skiing.

Culinary delights in the evening
After a day on the slopes, a Hotel Madeleine skiers' snack awaits. Recharge with sweet and savoury snacks and work up an appetite for dinner. Our half-board hotel serves a 5-course meal of your choice. The chef of many years composes meals that are genuine taste experiences. We work exclusively with high-quality foodstuffs that meet all quality standards. Look forward to Tyrolean specialities such "Kasspatzl" and dumplings, Austrian delicacies such as Tafelspitz fillet of beef soup, or a thick, rich and sweet Kaiserschmarrn pancake desert - and international classics from all over the world.

The evening meal at Hotel Madeleine
5-course meal of choice
Salad and cheese selection from the buffet
Theme evenings: Italian evening, appetiser and dessert buffet
Vegetarian, gluten-free or lactose-free dishes on request
Attentive service
Cosy dining room
No choice menu on Tuesday (Except Christmas, New Year's Eve, Shrovetide and Easter weeks).
Our Madeleine staff are just as important to us as our Madeleine guests. That is why we have tried to find a solution that will continue to offer you the Madeleine quality you are accustomed to and that will give our staff the opportunity to organise their energies for the season and create an environment that is worth working in.
Therefore, we have decided not to offer a choice menu on Tuesday evening. (Except for Christmas, New Year's Eve, Shrovetide and Easter weeks).
On this day you will enjoy a small salad buffet from 18:30 to 19:30. We also serve soup and ice cream. Our hotel bar is also open for you as usual on Tuesday.
Or you can explore the culinary offerings in Gurgl on this evening. Please reserve a table in the surrounding restaurants in good time.